Slide 1
PROVIDING BEHAVIORAL HEALTH AND SUPPORTIVE SERVICES
OUR STORY
We're here to support you on your journey to recovery and wellness, wherever you may be along that journey to recovery and wellness. Our expert time will work together to provide relapse prevention groups, psycho-education, and community resources and supportive services
Providing Comprehensive Support to Individuals across the Valley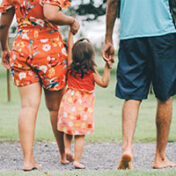 IOP Services (Intensive Outpatient Services)
Our IOP program is designed to help individuals who have mental health or substance abuse needs but do not require 24 hour inpatient supports and services or the intensity of a partial hospitalization program. Our IOP typically takes place 3-5 hours daily. Depending on availability IOP programs are available day or evening. BF uses a therapy wherein clients learn and practice recovery strategies and build interpersonal skills and reinforcement of social support networks. Group therapy sessions have been shaped by the influence of mutual-support groups. BF is efficient and effective in delivering psycho-education while teaching daily coping skills and strategies. This modality teaches goals, processes, group-specific approaches and common elements that support favorable outcomes.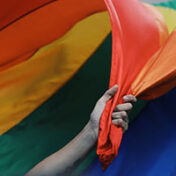 Our Beloved Queer Community LGBTQ+
At Beia's families, we celebrate all individuals for who they ARE. We are constantly inspired by the passion, creativity, and PRIDE of the LGBTQ+ community. Through our weekly groups we are a community of shared sacred space, organized groups, full of innovation and a catalyst for progressive social change and a proud partner/provider of critical services for the LGBTQ+ community. Beia's Families is a place of acceptance where the culture and person of each person is celebrated and supported. BF provides as safe, welcome environment where all can take pride in their individuality.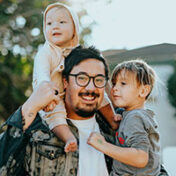 Community Support services and Skills Training
As a Pillar in the community, Beia's Families has tools in our toolbox to assist with community support. Our community support inherently creates inclusivity and helps those who are in need of opportunities to be included in the process. Community support is vital to individuals and their families and serve as an assesst. Community resources are essential in helping individuals access assistance and expand their range of outlets of support to meet their needs. Community resources help build stronger, more resilient individuals and communities. Beia's Families offers programs and resources to overcome substance use , alcohol use, and skills training for a more independent living environment.
BEIA'S FAMILIES LGBTQ+ QUEER COMMUNITY ALLIANCE
The mission of Beia's Families is to provide an open, safe, inclusive space and community that is committed to a continued process of better living.
Dedicated to improving the lives of Individuals through outpatient behavioral health services and community supports.